Conservation of Globally Significant Wild-Cat Landscape through focus on Small Cats & Leopard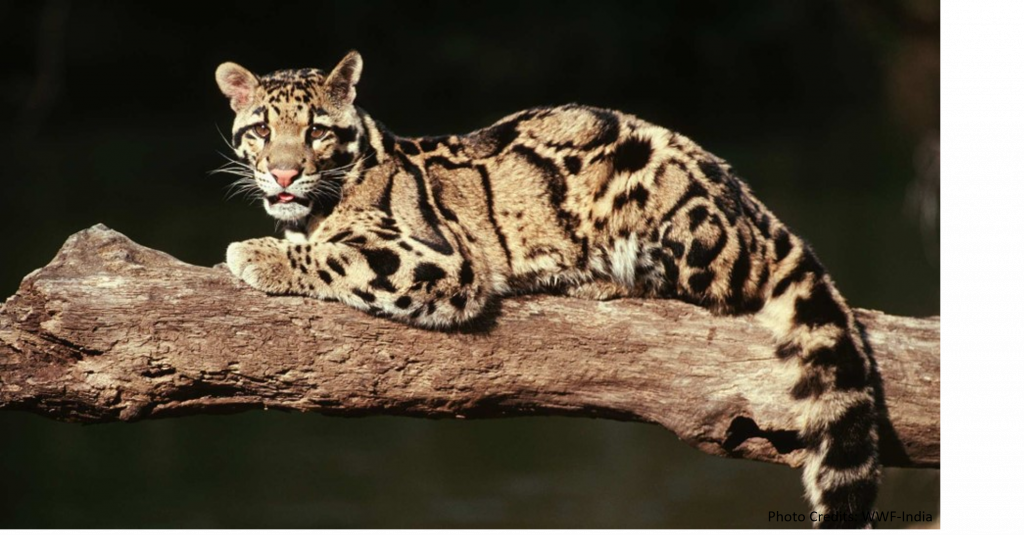 The project aims to secure populations and habitats of wild cats subject to habitat encroachment, human-wildlife conflict, poaching and illegal trade in priority landscapes of northern, north-eastern and western India. This will be achieved through four complementary outcomes:
Strengthened policy, planning and institutional framework for wild cat conservation at landscape level in accordance with the National Wildlife Action Plan 2017-2031
Improved protection and management of wild cats and habitats in target Protected Areas, buffer zones and corridors in wild cat landscapes
Enhanced community-based management of wild cats and habitats, with reduced threat including Human-wildlife conflict and improved local livelihoods
Effective partnerships, communications and knowledge management and monitoring and evaluation for wild cat conservation
The Ministry of Environment, Forest and Climate Change (MoEFCC), Government of India, along with UNDP, WWF, Global Tiger Forum, and with financial support from the Global Environment Facility will be implementing project entitled, "Strengthening conservation and resilience of globally-significant wild cat landscapes through a focus on small wild cat conservation", to conserve small wild cat populations.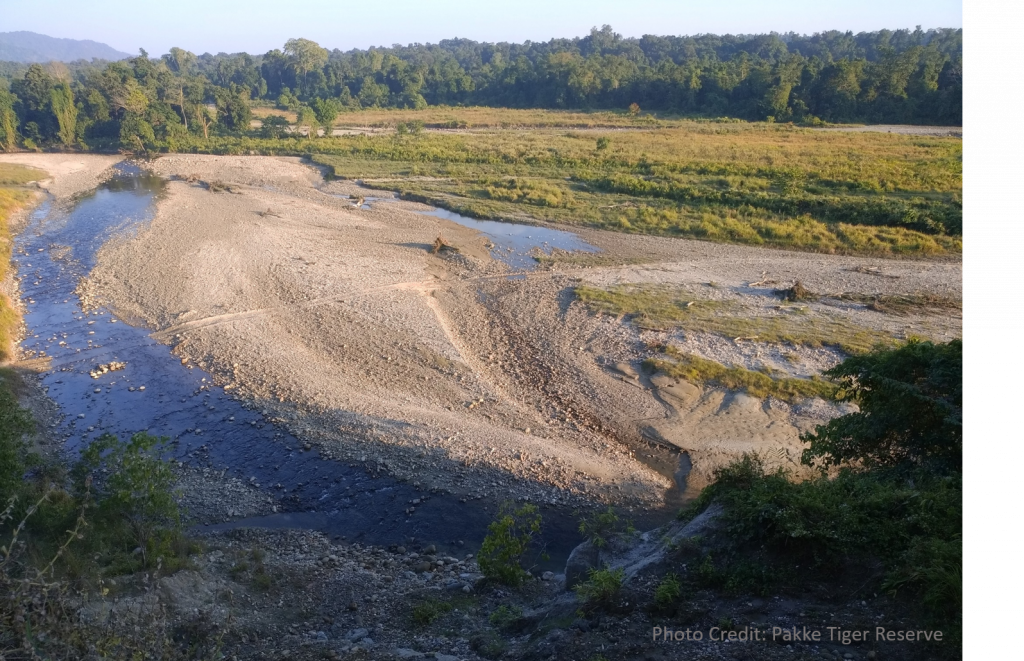 Why Small-Cat Conservation is Crucial?
Of the 41 wild cat species globally, 15 are found in India; of which, 11 are small and medium sized cats, referred to as small wild cats. Small wild cats differ from the iconic big cats for their defining characteristics, such as their inability to roar, small size (25kg max), hunting prey smaller than their body size, their need to feed several times a day and a shorter gestation period (60-80 days). Nonetheless, they are indicator species, providing crucial economic and ecosystem services such as pest and disease control, and their conservation is essential to the integrity of big cat conservation efforts across India. While India's network of tiger reserves provides safe refuge to many cat species; a substantial part of small wild cat distribution occurs outside Protected Areas (PA), making protection, restoration and connectivity of habitats vital for long-term conservation.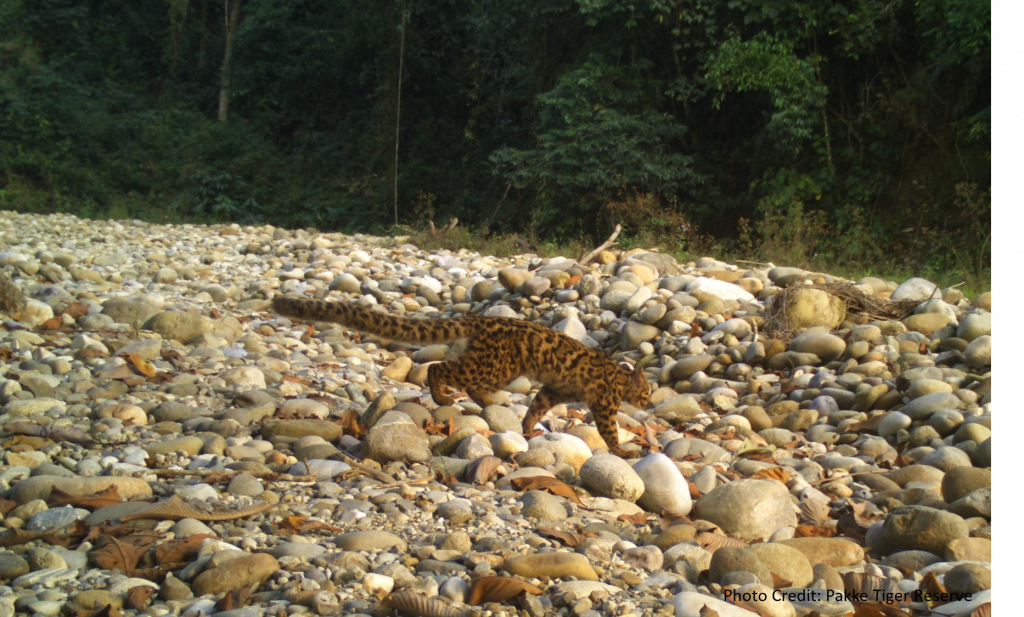 Current Impediments to Small-Cat Conservation in India
1. Lack of knowledge and general awareness on distribution, habitat needs, threats and conservation status
2. Gaps in policy and planning to effectively tackle threats related to habitat loss and fragmentation, poaching and illegal wildlife trade of small wild cats.
3. Inadequate integration of small wild cat conservation within larger management-plan frameworks.
4. Insufficient consideration for habitat protection and connectivity in land-use and development planning.
5. Scarcity of standardized protocols for monitoring and managing small wild cats.
6. Lack of incentives for communities to apply eco-friendly land-use and habitat management techniques.
7. Inadequate engagement with the private sector to help identify sustainable financing options.
8. Insufficient transboundary knowledge-exchanges to help reduce poaching and trafficking of small wild cats.
Project Landscape and Small-Cat Species Found Therein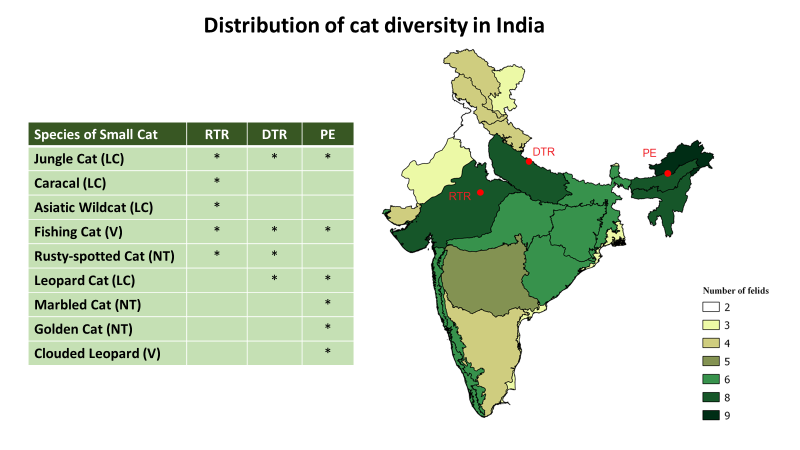 Project Information at a Glance
Duration: 2021-2026
Implementing Partner(s): Ministry of Environment, Forest and Climate Change, Government of India
Other Partners: Government of Arunachal Pradesh, Rajasthan and Uttar Pradesh, WWF India, Global Tiger Forum
Locations: Pakke-Eaglenest, Arunachal Pradesh; Ranthambhore, Rajasthan; Dudhwa, Uttar Pradesh
Indicative No. of Beneficiaries: Up to 6000, 50% of which will be women
Related documents: