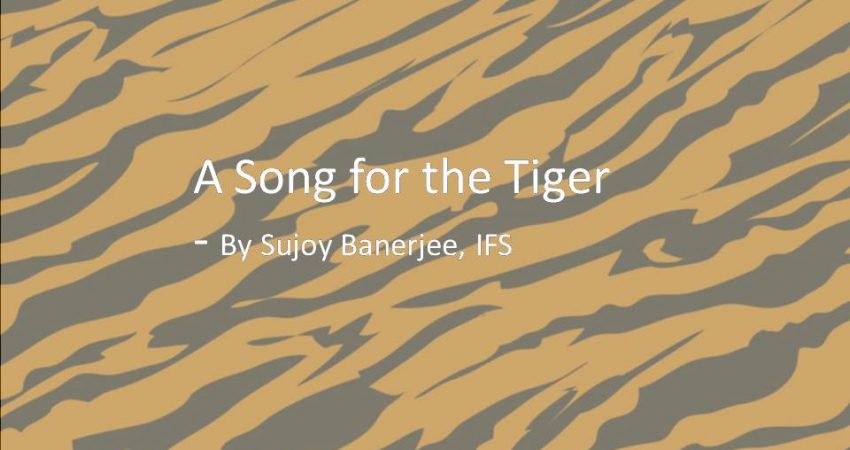 A song for the tiger
---
The main chorus focuses on the idea of "now or never for the future of the tiger"
Courtesy: Mr. Sujoy Banerjee, IFS.
Lyrics
My son asked me the other day
Do we have tigers only in the zoos
I read it somewhere the forests are gone
The deer are gone, wild animals are gone
The king of the jungle now kills our cattle
Poachers on his trail
Now people live where once he lived
His skin is up for sale.
I said son, your facts are not fully right
Tigers are in danger, still they survive
You can still see them in the wild
And we would love to see them thrive
The future of the tiger still hangs by a thread
But the battle is still not lost
We don't want to see tigers only in the zoos
We'll save them at any cost
And its now or never, for the future of the tiger
It is time to decide if we want to see the tigers in the wild
And he looked them in the eye, When they shot him, and he died
It is time that we ensure we gave the tigers a safe home.
Well son, the tiger needs your support
In you his future lies
If the tigers live, the forests live
And we need it for us to survive
Let's take a vow not to buy anything
That has tiger parts
Let's try our best to gain all support
For the tiger with all our hearts
And its now or never….
Read Detail